Hire One Of The Leading Company For Moving House
London Removals delivers cutting-edge relocation services. So, anytime you're relocating, our professional movers will plan and coordinate your entire relocation. Our movers have a lot of experience, so you can rest easy knowing that your belongings are in good hands.
Our knowledgeable customer service representatives will handle your initial inquiry and gather as much information as possible from you. After that, we'll schedule a free, no-obligation survey at your home, during which our surveyor will assess your property and the number of belongings you have for the move.
The surveyor will provide a fixed estimated price with no hidden expenses after reviewing all of the relevant elements of the move with you. If you accept our quote, please let us know, and we'll confirm your relocation date and get you scheduled.
We will also arrange for any packing materials you require and have them delivered to you ahead of time.
If you require our removals packing service, this will be arranged prior to your relocation. Our fully qualified uniformed team will come at your location with the right vehicle on the day of your journey. They will introduce themselves and will walk you through the process of moving.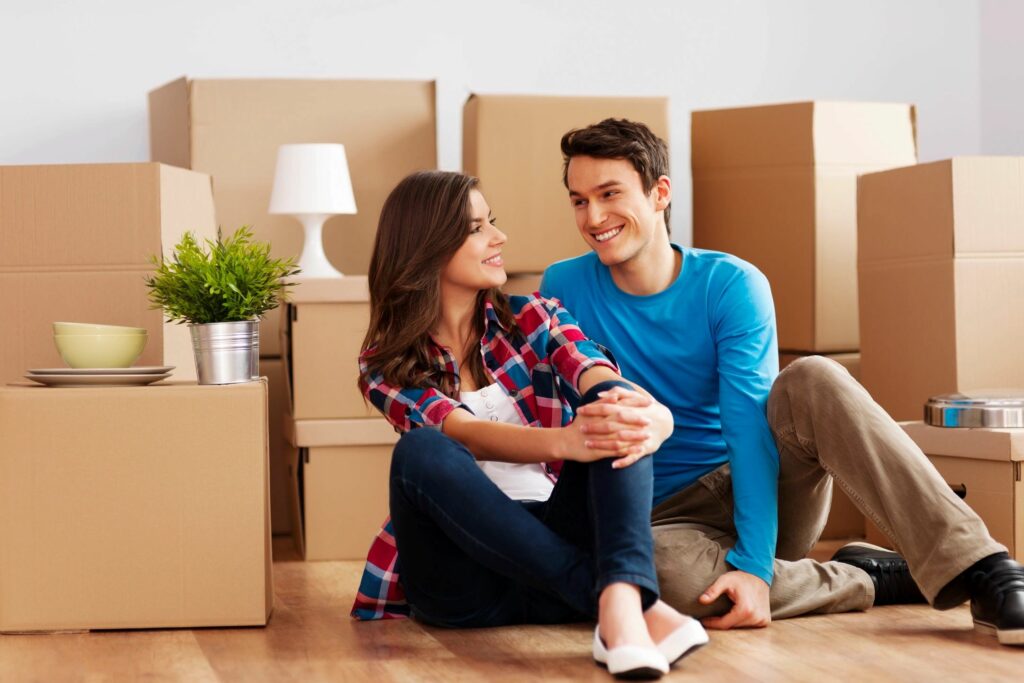 Moving Home Packing:
We provide a choice of moving house packing services from which you can choose the one that best suits your needs and preferences. Our packages are specifically intended to provide you with the best value for your money.
Whether you're moving locally, nationally, or internationally, our packers and movers are expertly educated in relocation. Furthermore, our packers are aware that they are handling your precious things and will treat them with care.
We will pack all of your items safely and carefully using specially prepared packing materials. As a result, they are safe throughout transportation. Why stress when you can hire one of our packing and unpacking services to make your relocation stress-free and time-efficient?
Full Packing Service:
Packing is one of the most time-consuming, stressful, and exhausting aspects of moving. Allow us to take this burden off your shoulders by allowing us to completely pack your home.
Smaller, more fragile goods will be carefully packed in specially made moving boxes, while bigger items will be securely wrapped for added protection. Your furniture and equipment will also be dismantled and reassembled by us.
Unpacking Service:
The last thing you'll want to do after a long, stressful, and exhausting relocation is unpack all of your stuff. We devised our unpacking services to help you settle into your new home in order to meet this demand.
We have two unpacking options:
If you are unsure and have not chosen where you will put your belongings in which cupboards, drawers, etc., we will unpack your belongings onto the surfaces of rooms such as kitchens and bedrooms. We will also clean up the clutter in your new house by eliminating empty boxes and debris.
However, if you already know where you want your items to go, we may work with you ahead of time to mark each box. This will make it easier for us to immediately place the items in their proper locations. Our crew will also make certain that everything is in its proper position. Throughout the service, you will be required to provide directions.
Service for Fragile Packing:
Let us wrap your sensitive products if you are satisfied with packing most of the items yourself but do not want to touch fragile items. Don't worry, your delicate stuff will be wrapped and transported with extreme caution.
Self-Packing:
If you prefer to pack your belongings yourself, we may offer you with the necessary packing supplies prior to your relocation. However, we assume no responsibility or liability if any harm or loss occurs as a result of this.
Overseas Removal Services:
We utilise professional wrapping and packing procedures for international shipping of your household/personal things to ensure that your details arrive safely. International relocation necessitates expert packing and wrapping of your furniture and valuables. We utilise high-quality bubble wrap and sturdy boxes to protect your items.
Professional Team:
We only hire people who are highly qualified, trained, experienced, and qualified for this position. They go through extensive training to learn how to handle your belongings with care. They will load and unload your stuff safely using the most up-to-date equipment and tools. We stay up to date on new techniques and approaches so that we can give you with quick and efficient service.
Cost-effective:
At London Removals, we offer a wide range of moving services at affordable pricing. As a result, we give you the choice of selecting the service that best matches your needs and requirements. We guarantee that our prices are competitive in the industry and that they will fit into your budget.
Furthermore, we recognise that shifting from one location to another can be stressful and nerve-wracking. We'll make sure that all of your goods are well-protected and arrive at their new destination securely.
Please do not hesitate to contact us for more information about our moving house services. Our customer service representatives are accessible 24 hours a day, 7 days a week to answer your questions and assist you in any way they can. We are the best in the business, and we promise your complete satisfaction. When you hire us, you will only receive high-quality services and nothing less. We endeavour to make you as comfortable as possible so that you will return to us and recommend our services to others. Furthermore, we are glad to claim that the majority of our projects are referred to us.
So, if you want to make your move stress-free, don't delay and employ our services.