House Relocation Services that are both quick and efficient
House moving has never been a pleasant experience, and it is always a source of anxiety. It takes a lot of time and work, but don't worry; London Removals specialises in quality house removals. For our customers who are relocating their homes, we offer a rapid and reasonable solution. With only a few mouse clicks, you may hire the extra help you need to move any size house, big or small. We've got you covered whether you're running a fully furnished home, apartment, or studio. Relocating your homes, flats, and apartments in London can bring up a number of concerns in the area.
You must deal with packing, loading, transporting, and unpacking, all of which are impossible to complete without the assistance of a professional. Our knowledge and experience help us to anticipate any problems, and we efficiently organise and handle the entire moving procedure without causing any inconveniences. We also assign you a professional move manager who will oversee every stage of your relocation. To ensure that your transfer goes as smoothly as possible, the manager will give you an outline of the strategy.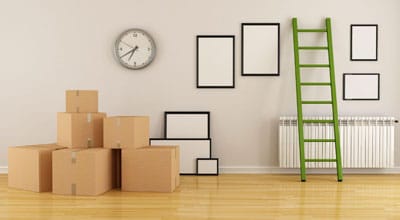 We make house removals in London simple:
We will supply all of the packing materials to your door prior to the moving day so that you can have everything packed. You can also use our packaging service to make things easier.

Furthermore, because you are not need to be present at home on moving day, you can focus on other duties. For the majority of our customers, the full planning and moving process takes place overseas or while they are away. We'd be delighted to handle everything on your behalf.
Experienced and competent movers and packers make up our house removals team. They will carefully pack your belongings and label all of your boxes to ensure that they are delivered to the correct location.
The Complete House Removals Process: We have assisted several of our customers in relocating from any size of property. From the beginning to the end, we assisted them with the cautious movement of everything. Our relocation procedure is straightforward:
1) Schedule Your Service

Fill out the form on our Get a Free Quote page with all of your information, including pick-up and delivery addresses, the number of people you'll need, the number of bedrooms you'll need, and the hours you'll need.
Choose a date from the calendar and enter it.
Please enter your contact information.
A no-obligation moving quote will be emailed to you in a matter of minutes.
Confirm your reservation by email or phone, and you're done.


2) Preparing for a House Move

We'll call you one day before your move to remind you and ensure that everything is in order with your reservation.
Make sure you've labelled and packed everything.
You can book our packing service if you need our help but don't want to bother with the packing. However, if you pack everything yourself, keep in mind that the package should not weigh more than 20kg.


3) The Day of the House Relocation

At the appointed time, our staff will arrive at your location.
Instruct them on which crates are fragile and which are hefty.
Our movers and packers will carefully load and secure each box and piece of furniture onto the vehicle.
To go to your new location, our skilled drivers use GPS and choose the shortest and safest route possible.
4) Packing and Unpacking of the Boxes

Our house moving crew will arrive at the specified place and immediately begin unloading. All of the boxes will be placed in their designated rooms according to your instructions.
Every piece of disassembled furniture will be reassembled in its new location. The movers will then clean the entire house before leaving you to enjoy your new home.
London Removals takes pleasure in providing prompt and courteous service. It also provides scheduling flexibility, and our drivers are fully trained to give you with the most courteous and high-quality moving service possible. Customer satisfaction is our top goal, so we'll make sure everything goes according to plan for your move. Our staff has been trained and qualified to assemble and disassemble furniture and equipment.
We offer the finest value for money, and our services are accessible at exceptional rates that are less expensive than renting a van. We offer a team of dedicated and dependable movers with a wealth of moving experience.
Why Should You Hire London Removals?
Your own dedicated and personal move manager
Your furniture will be disassembled and reassembled by our crew.
We provide a no-obligation quote with no hidden fees.
During the transfer, we will leave all of your essentials with you.
Our whole range of relocation services is accessible at affordable rates.

Our customer service department is open 24 hours a day, seven days a week. They are always willing to assist their clients. So, if you're planning a difficult move and need some assistance, call us at the number below or send us an email. We are also available to assist you if you require additional information or have any questions. We endeavour to exceed our customers' expectations so that they will use us again and refer us to others.